The 2019 DMZ (Demilitarized Zone) Peace Festival took place on June 29 in Paju, Korea with thousands of taekwondo practitioners taking part to promote a message of world peace.
The festival is jointly promoted by GCS International, headed by World Taekwondo President Dr. Chungwon Choue, and Kukmin Daily, one of Korea's influential nationwide newspapers.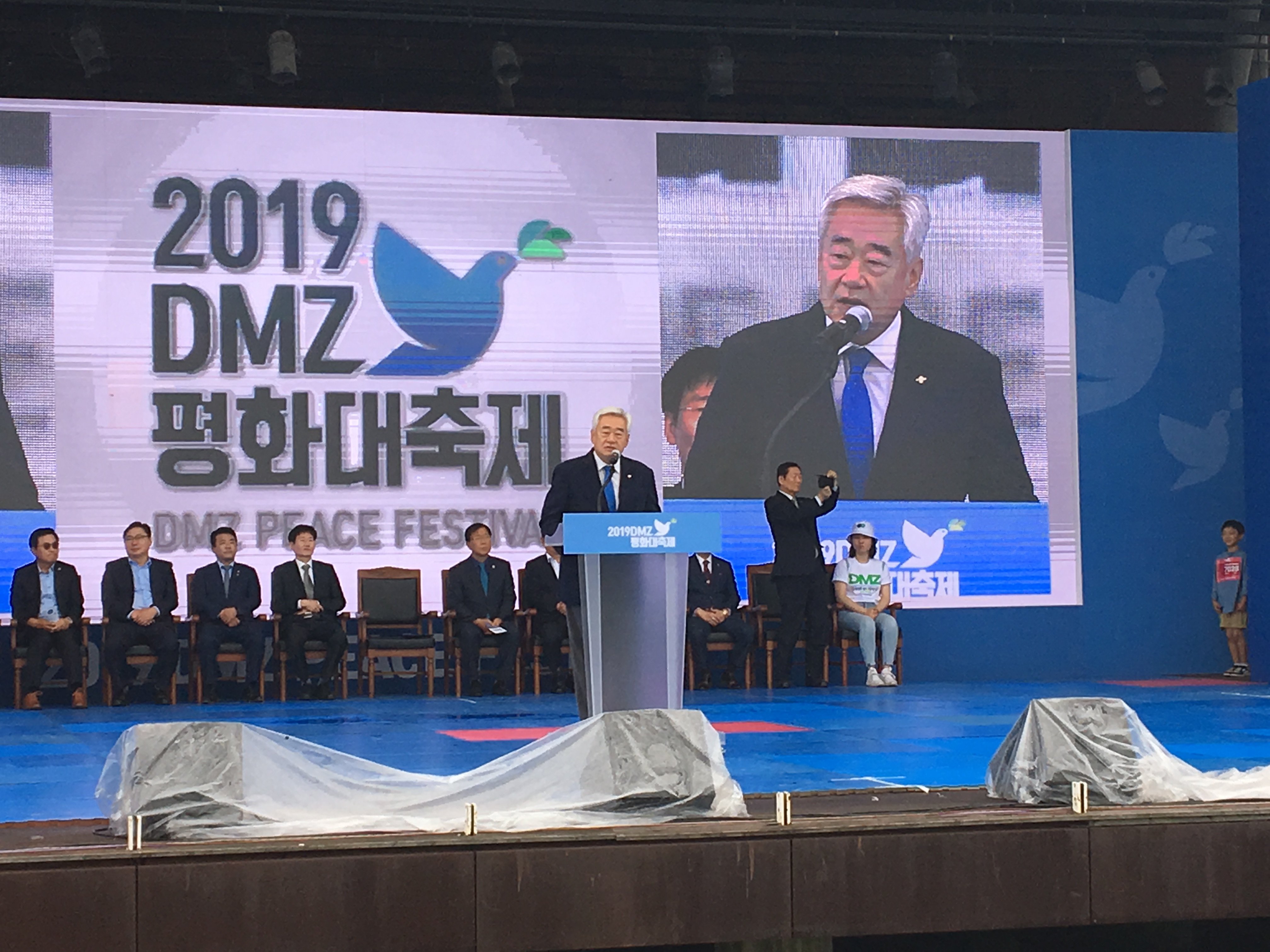 Under the theme "Hand in Hand for Peace," the event aimed to provide free taekwondo education for children in developing countries and world peace.
The festival was composed of an opening ceremony which included taekwondo performances by WT Taekwondo Demonstration Team and the GCS Global Peace Corps Taekwondo Demonstration Team, and an art exhibition along the electric fences of the DMZ near the Peace Nuri Park.
Around 5,000 taekwondo practitioners from across Korea performed a flash mob wishing for world peace, while for the art exhibition of the 2019 DMZ Peace Festival, Cooperation Act, a U.S. NGO, received about 500 art pieces from participants outside of Korea, which comprised of drawings and/or paintings, under the main theme of the exhibition which was world peace.
"We are pleased to work with the Kukmin Daily for the 2019 DMZ Peace Festival through which we want to show the world that taekwondo is a peace-loving Olympic sport," said Dr. Chungwon Choue.
Source: World Taekwondo
Access full article here